Once installed, TGP+ should automatically open in your Excel ribbon every time Excel is launched. However, in the event that it doesn't launch, there are a few steps you can take to resolve this issue.
The first thing you should do is open up the Excel Options from Excel's ribbon.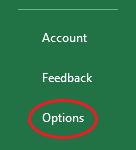 Once open, click on Add-Ins.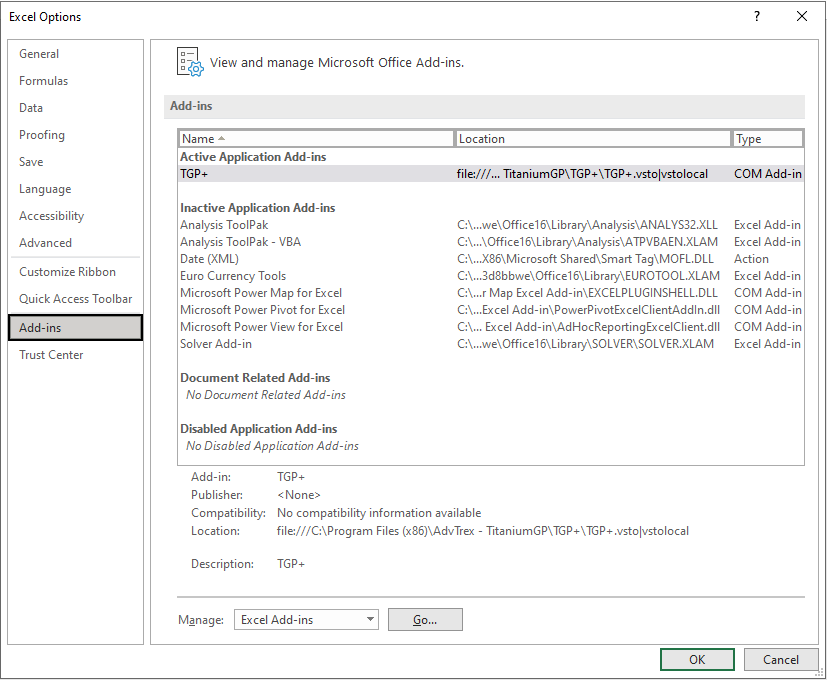 Once there, go to the bottom of the screen where it says Manage, and then select COM Add-Ins from the drop-down menu. Click on Go.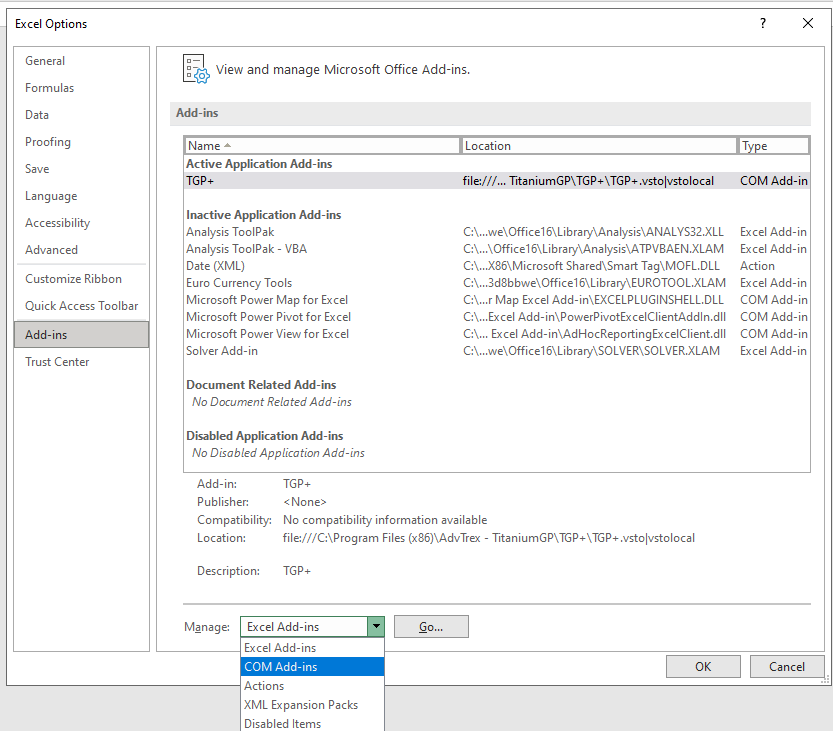 Select TGP+ to enable it.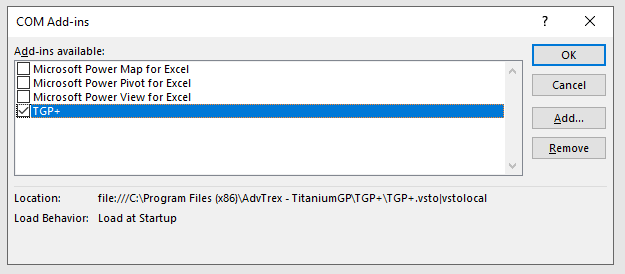 TGP+ should now open every time you launch Excel!
If you reach the COM Add-Ins screen and TGP+ doesn't show up as an option, go to your computer settings.
Make sure that you don't have Office or Excel installed on your computer more than once.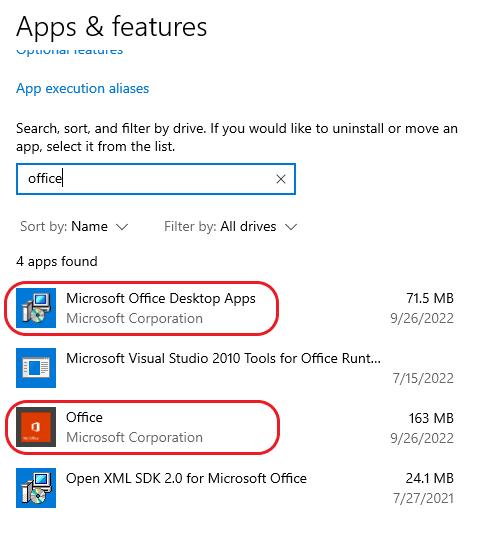 If Office is installed on your computer more than once, this might cause issues with TGP+. It might load in just one of the Excel programs installed on your computer, or it might not load at all.
Resolving this issue will allow TGP+ to load correctly every time that Excel is launched.
Keep an eye on our social media for updates on changes coming to TitaniumGP. We hope to see you! Privacy Policy