Our Excel integration allows users to access Dynamics GP SmartList data directly from Excel.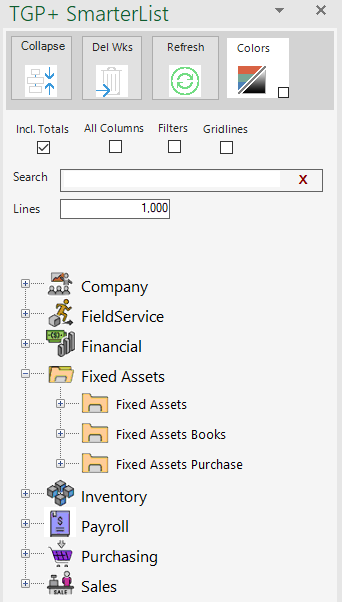 Since TGP+ requires users to log in to access SmartList data, our SmarterList will only display the SmartList data and lists that users have access to in GP. SmarterList is faster than SmartList, loading hundreds and even thousands of lines considerably faster than GP SmartList. Our TGP+ tools, such as our Reconciliation and Data Verification tools, can also be used in conjunction with this data.
Since SmarterList is accessed directly from Excel, its possible to use Excel tools, such as PivotTables, for data analyses. SmarterList is just what it sounds like: a Smarter version of SmartList.
Keep an eye on our social media for updates on changes coming to TitaniumGP. We hope to see you! Privacy Policy