Our form templates are a completely new feature that users can now access directly through TGP+. They provide users with another convenient way of updating GP data.
For example, the Journal Entry form takes GP's journal entry and gives it a more modern look and feel.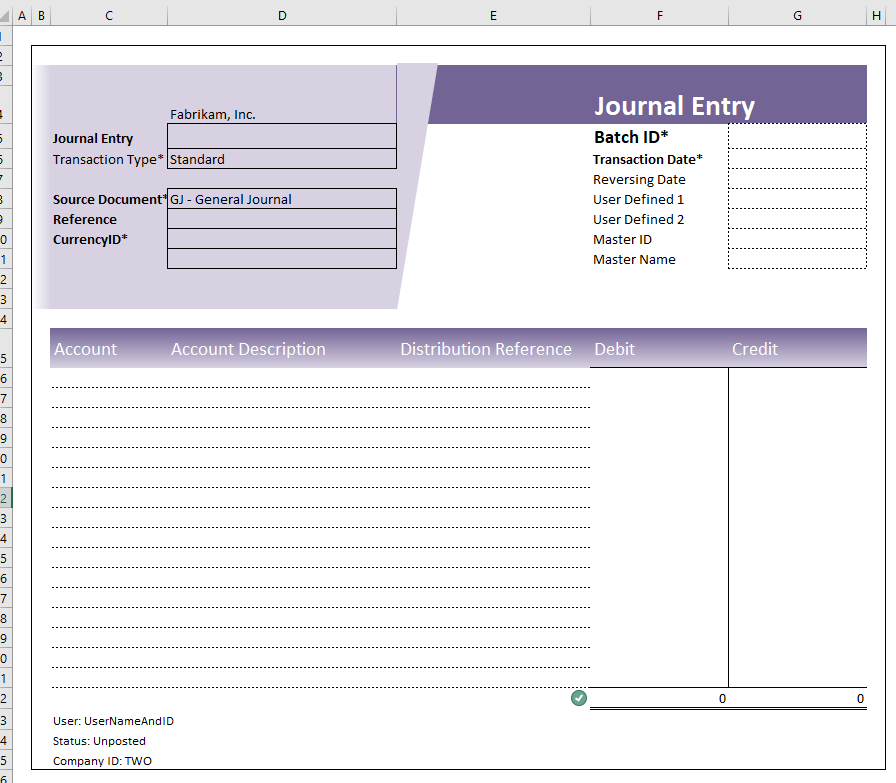 It will automatically calculate the debits and credits, and can be used in conjunction with other Excel features.
For example, a cool feature you can use in conjunction with this form is Excel's signature tool. Signing the journal entry will prevent other users from making further changes without invalidating your signature. It's another way of adding an extra level of security to your work.
More forms will be available in future TGP+ updates.
Keep an eye on our social media for updates on changes coming to TitaniumGP. We hope to see you! Privacy Policy