TGP VALIDATE
Configure business rules with ease and manage data entry automatically in
your GP system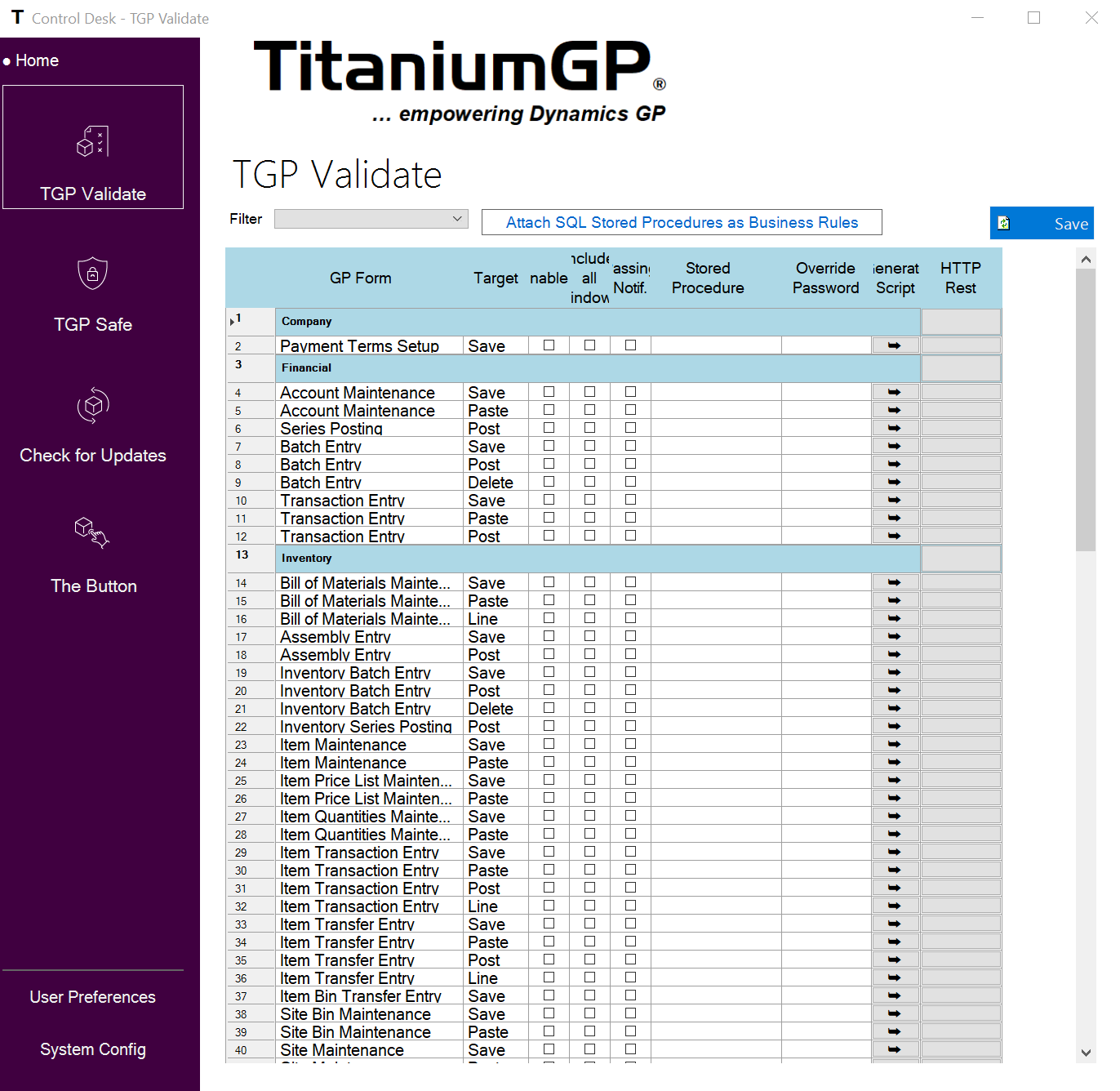 Set up checks for your business 
TGP Validate is built with administrators in mind, allowing them to easily add controls and business rules to Dynamics GP Windows.
Here are some examples of some of the ways our customers have been able to make TGP Validate work for them:
– Placing restrictions on which users can post transactions
– When saving SOP transactions, automatically view the customer's current balance and the last time they placed an order
– Validate or correct 2-digit state codes and ISO codes when entering customer addresses
When scripts are written in TGP Validate, TitaniumGP will automatically run that script when data is put into GP and will automatically ensure that all requirements are met. We understand that every company is different, and as a result, will require a unique set of Business Rules. With TitaniumGP, you can get Dynamics GP running at the standard your company needs it to function at.
Be on the lookout for an exciting new upgrade coming to TGP Validate soon, which will allow users to drag and drop code instead of coding from scratch.
Office
1041 Market St., Suite #174
San Diego, CA 92101
Hours
M-F: 8am - 5pm (PST)
S-S: Closed
Contact Us
info@TitaniumGP.com
+1 855.238.8739