THE BUTTON
A tool that gives administrators control and insight into how employees use Dynamics GP.
Review who is in the system
TitaniumGP's The Button is a unique feature in the TitaniumGP control desk that allows administrators to have more control and knowledge over what is happening in Dynamics GP. Clicking on The Button icon will open three tabs. Firstly, administrators are able to see all the users accessing the system at a given time. Additionally, administrators can determine the users' session ID, their logging time, and their SQL idle time.
Secondly, administrators will be able to see more information about what these users are doing. This tab shows the documents that are currently in use and enables administrators to determine who has them open.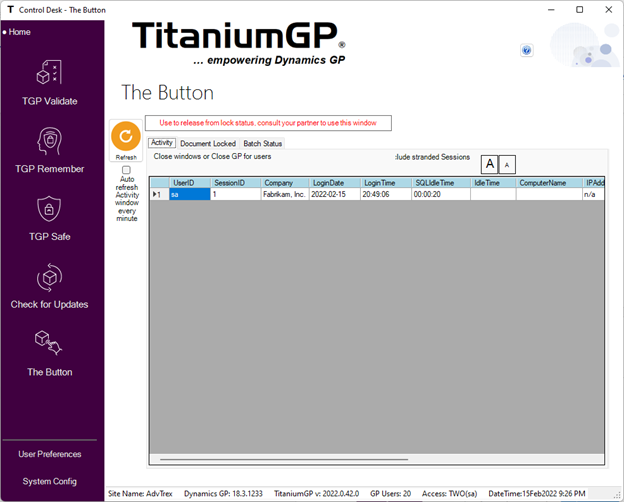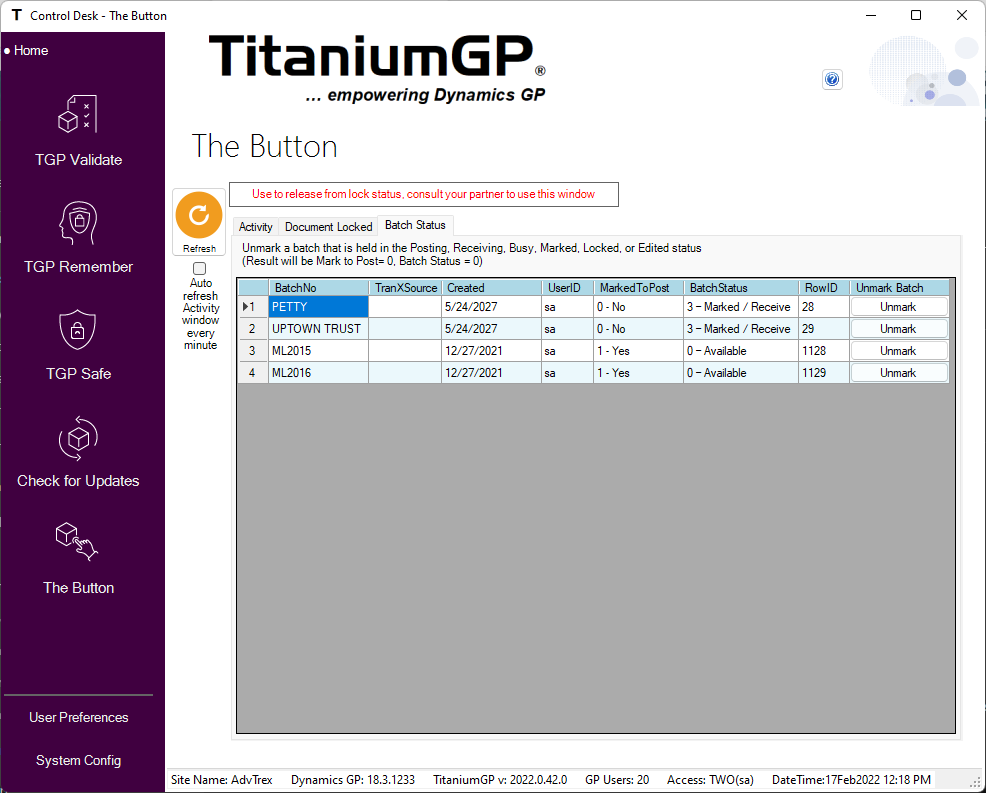 Release locked batches
At the end of the window, in the third and final tab, administrators will be able to see if employees are logged in the DEX Lock, SY00800, or SY00801 table, and they can select which table they would like to release. With this tool, the amount of control and knowledge administrators will have over their users and the work they're doing will dramatically increase. The Button is an amazing new way to better manage your company's use of Dynamics GP.
Keep an eye on our social media for updates on changes coming to TitaniumGP. We hope to see you! Privacy Policy
Office
1041 Market St., Suite #174
San Diego, CA 92101
Hours
M-F: 8am - 5pm (PST)
S-S: Closed
Contact Us
info@TitaniumGP.com
+1 855.238.8739