Download
Upgrade Dynamics GP
Download TitaniumGP
Thank you so much for considering us! The good news is that it's incredibly easy to download TitaniumGP, and it's about to change the way you interact with Dynamics GP for the better. You took the first step by deciding to download our product. Now it's our turn to show you how much it can improve your GP experience. 
Here's how you get going:
Verify what version of Dynamics GP you are running. Simply launch GP and look for the version number at the bottom left corner of the login window.
Once you know what version of GP you are using, you can download TitaniumGP by selecting the appropriate version from the options on the right.
Please refer to the instructions included in the download or contact our support for questions or assistance. You can send us an email at info@titaniumgp.com if you need help at any stage of this process.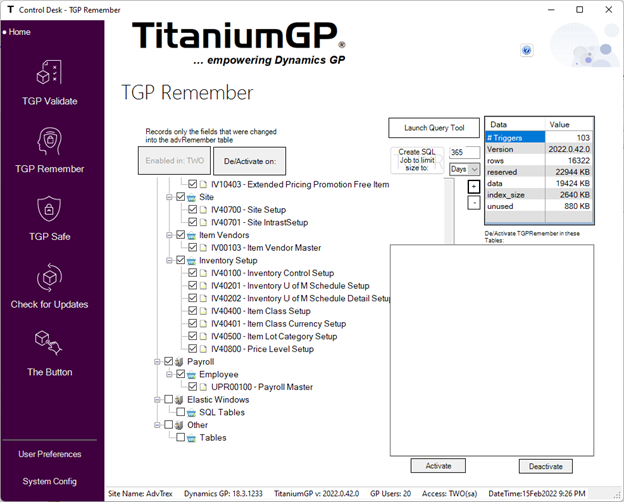 Try TitaniumGP:
We truly believe that TitaniumGP provides value for any company that uses Microsoft Dynamics GP, regardless of size, industry, and the number of GP users. Not convinced yet? Download a fully functional version of TitaniumGP for Fabrikam.
Download TitaniumGP following the above instructions:
Install TitaniumGP in your Dynamics GP test environment (also known as Fabrikam or TWO) by following the instructions included in the download. That's it – take it for a spin!
Access our manuals at the following link to find out more about our products and the TitaniumGP features that will make Dynamics GP that much easier to use:
Office
1041 Market St., Suite #174
San Diego, CA 92101
Hours
M-F: 8am - 5pm (PST)
S-S: Closed
Contact Us
info@TitaniumGP.com
+1 855.238.8739
Keep an eye on our social media for updates on changes coming to TitaniumGP. We hope to see you!