NEXTID
NextID is an easy way to automatically assign the next customer, prospect, vendor, and/or
inventory item ID in Dynamics GP
Automatically assign your NextID
This tool offers a simple, yet comprehensive way to automatically determine what should be the following ID for customers, prospects, vendors and inventory items. By quickly setting a few parameters the first time you use the tool, NextID will automatically suggest the next item ID.
This way you don't have to spend time searching for the most recent ID in SmartList or look-up windows. NextID ensures consistency throughout your customer, prospect, vendor and inventory item IDs, regardless of the number of Dynamics GP users working in the same system.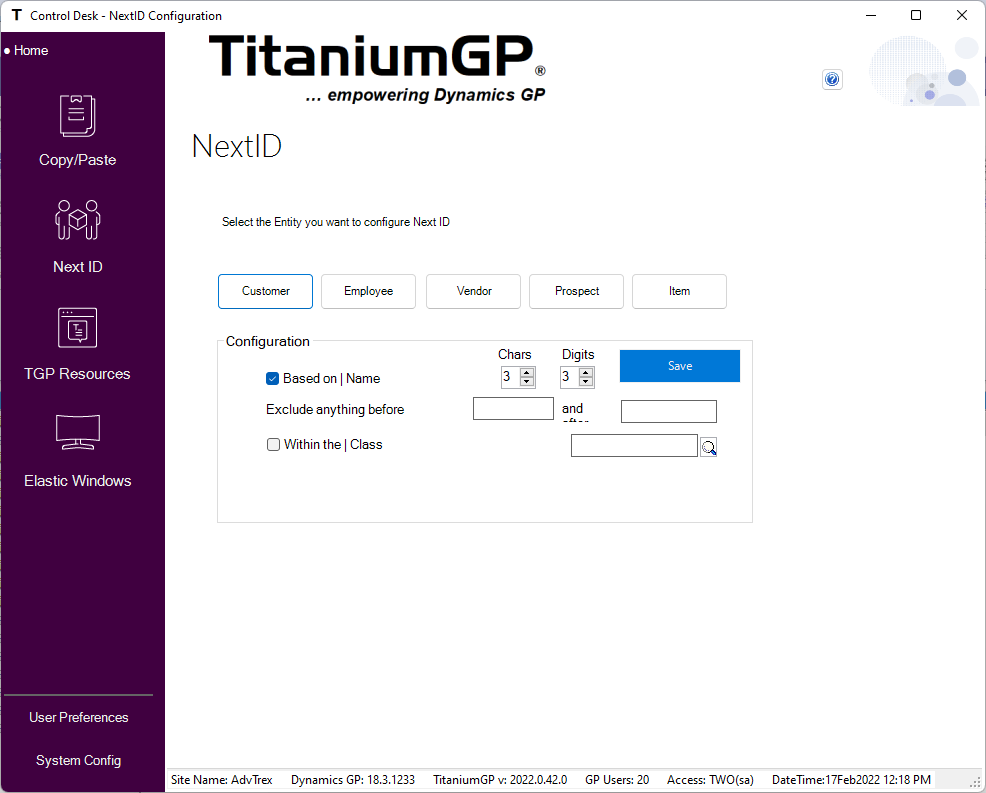 Keep an eye on our social media for updates on changes coming to TitaniumGP. We hope to see you!
Office
1041 Market St., Suite #174
San Diego, CA 92101
Hours
M-F: 8am - 5pm (PST)
S-S: Closed
Contact Us
info@TitaniumGP.com
+1 855.238.8739