TitaniumGP Features
Get to know the TitaniumGP features. Everything you need to upgrade Dynamics GP in one simple package.
Features
Our Available Products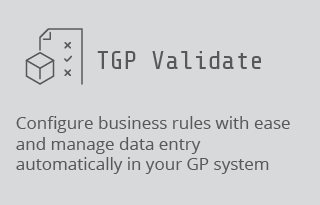 TGP Validate
Configure business rules with ease and manage data entry automatically in your GP system.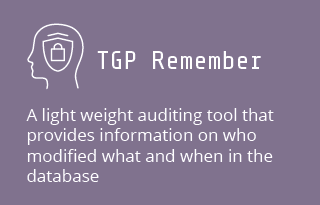 TGP Remember
A light weight auditing tool that provides information on who modified what and when in the database.
Office
1041 Market St., Suite #174
San Diego, CA 92101
Hours
M-F: 8am - 5pm (PST)
S-S: Closed
Contact Us
info@TitaniumGP.com
+1 855.238.8739
Keep an eye on our social media for updates on changes coming to TitaniumGP. We hope to see you!