Before TGP+ there was TGP Copy/Paste, our most popular product.
TGP+ takes Copy/Paste and integrates it directly into Excel. Previously users needed to have GP open to paste data in. Now, users can perform these same operations directly through Excel. If you've used Copy/Paste before, you may be familiar with our templates. These can also be opened directly in TGP+, and used to update or bulk update data. When you're ready to Paste, select the data you want to paste into GP and click on Paste in the TGP+ ribbon.

Doing so will open up the TGP+ Copy/Paste user interface on the right side of the screen.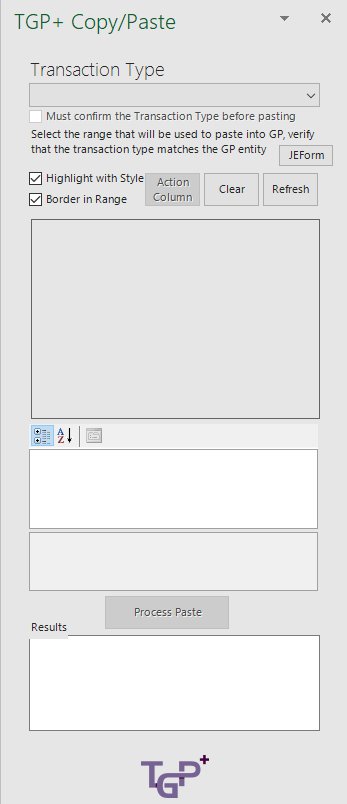 Once open, TGP+ will automatically analyze the SmarterList you have open and try to identify it. It will populate the drop-down menu with the transaction type it believes you are trying to edit. Still, it's always good to take a second look and double-check that the SmarterList wasn't misidentified.
You'll also notice that the information you want to paste is now highlighted in yellow, and displayed in a screenshot in the vertical scroll bar below the transaction type drop-down.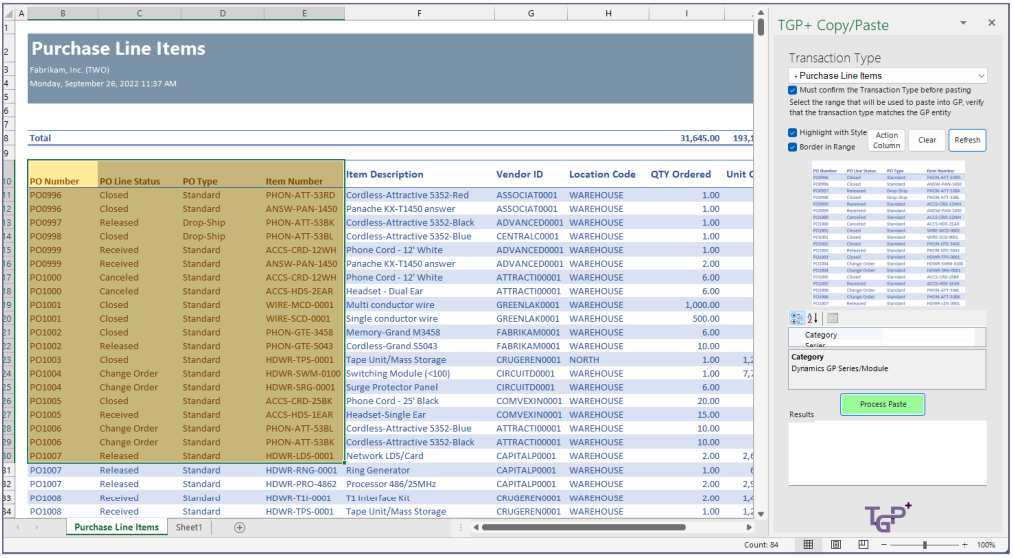 If everything looks correct, you can click on Process Paste to confirm the paste operation. When the operation is successfully completed, you'll receive a message in the "Results" section of the bar.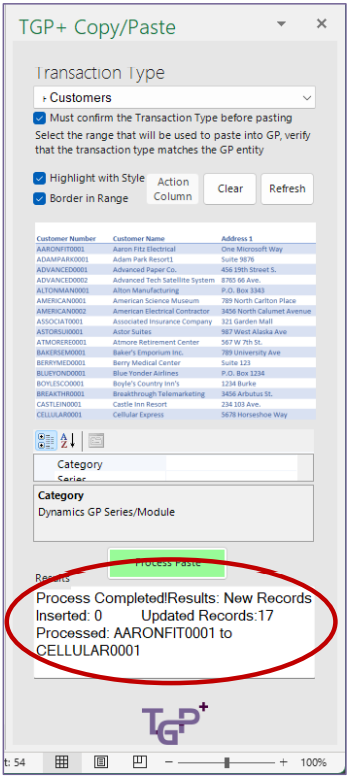 Without ever having to launch GP, your GP SmartList has been updated!
Keep an eye on our social media for updates on changes coming to TitaniumGP. We hope to see you! Privacy Policy