You can access Control Desk by looking for the T icon on the right-hand side of your taskbar. By double clicking you can open the Control Desk.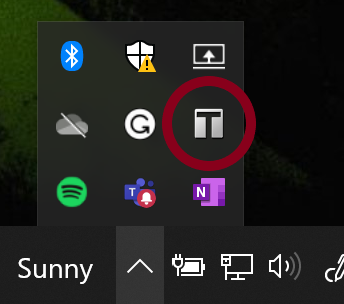 You can also right click on the icon and it will bring up some of the most popular features as well as the TGP Control Desk. Clicking that will also open up Control Desk.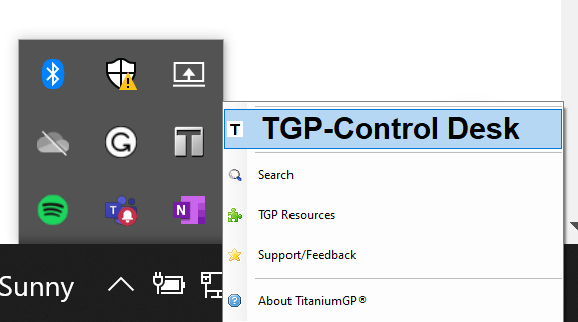 Keep an eye on our social media for updates on changes coming to TitaniumGP. We hope to see you!