Data verification is another process that can get tedious.
It's also very important. For example, if you have data that you want to upload or update in GP, you want to make sure that you are updating the right data. One wrong number or character can cause a lot of problems in your company.
TGP+'s Verification tool is a great tool for verifying your company's master data.
If you open up a MasterData SmarterList, you'll be able to click on Verify, which is located on the TGP+ ribbon.

Verify will double-check your Master Data for you.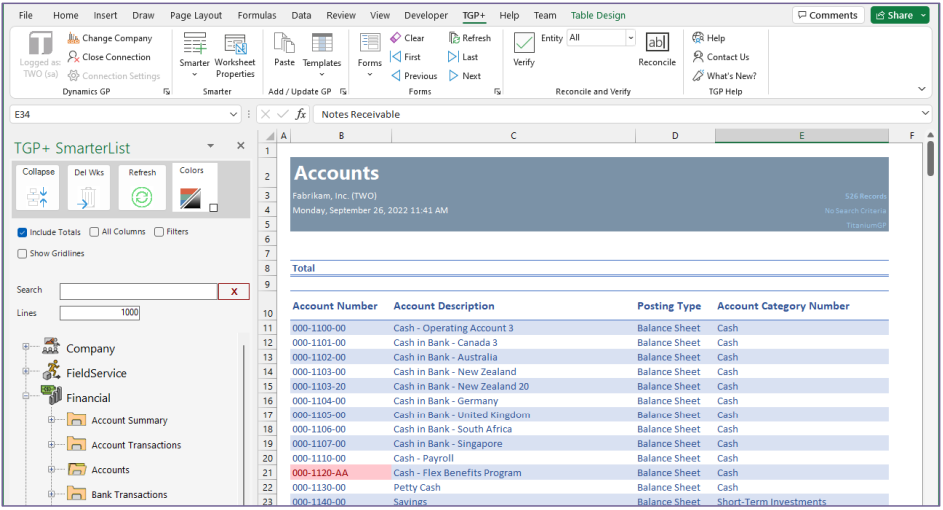 Any errors that are found will be highlighted in red, allowing you to easily identify and fix them.
Keep an eye on our social media for updates on changes coming to TitaniumGP. We hope to see you! Privacy Policy