The Dashboard #
The new TGP Dashboard for Users has functionality like never before. Now, you can see what (if any) pending work you may have. You can fully personalize this dashboard to show only what you want it to show.
TGP Insider #
You may have noticed that the new dashboard includes a panel that gives you direct and immediate access to the TGP Insider Blog. Here we give you tips, tricks, and insights to new products, as well as real-life case examples of how other customers use TitaniumGP.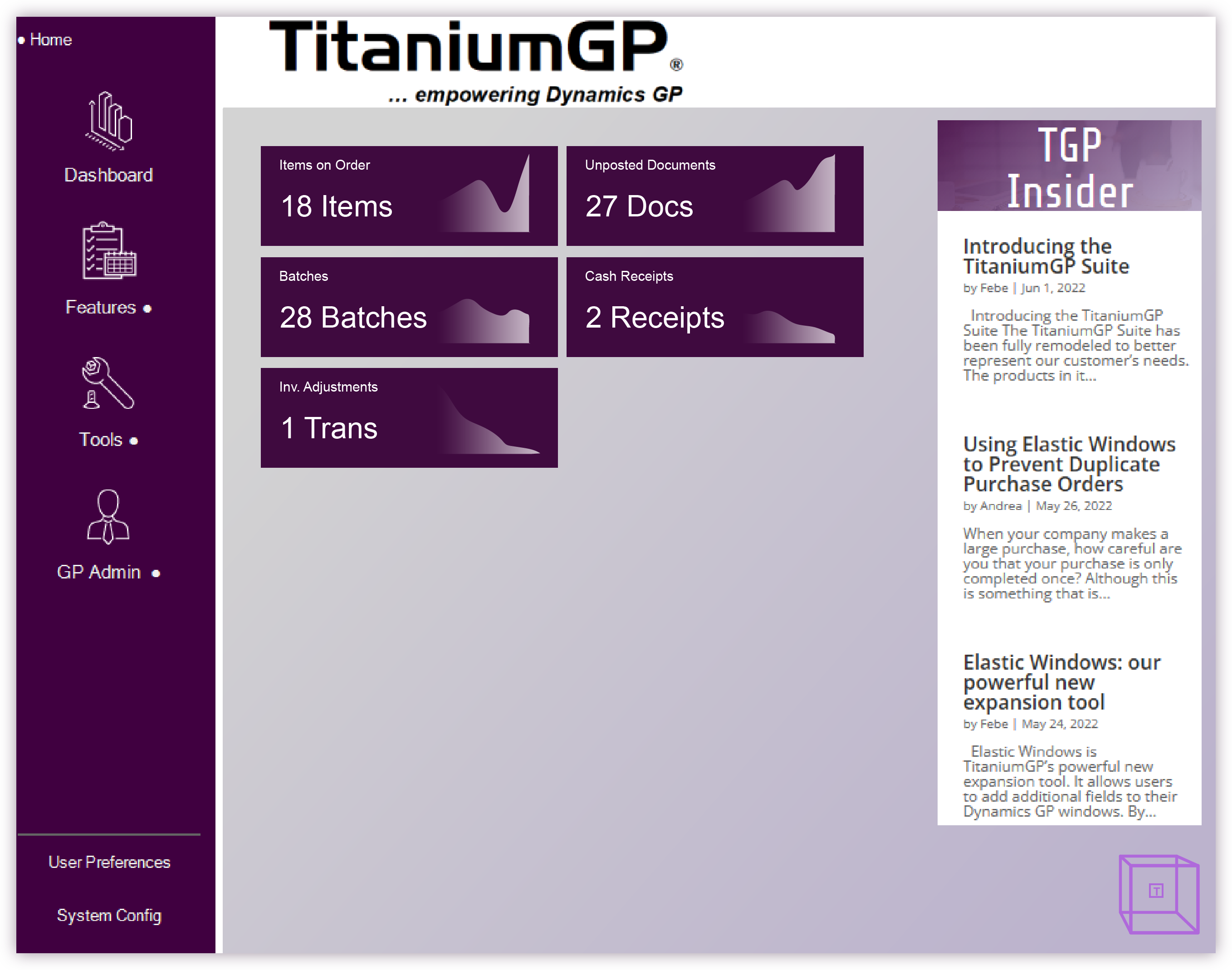 Keep an eye on our social media for updates on changes coming to TitaniumGP. We hope to see you!