TGP+ can be purchased on a by-user basis or on a company-wide unlimited user scale. These steps outline how to activate TGP+ for users in a company that has purchased the Unlimited User Suite.
Once TGP+ is installed on your computer, open up the "Find my License" screen from the Subscribe tab.

The following window will appear: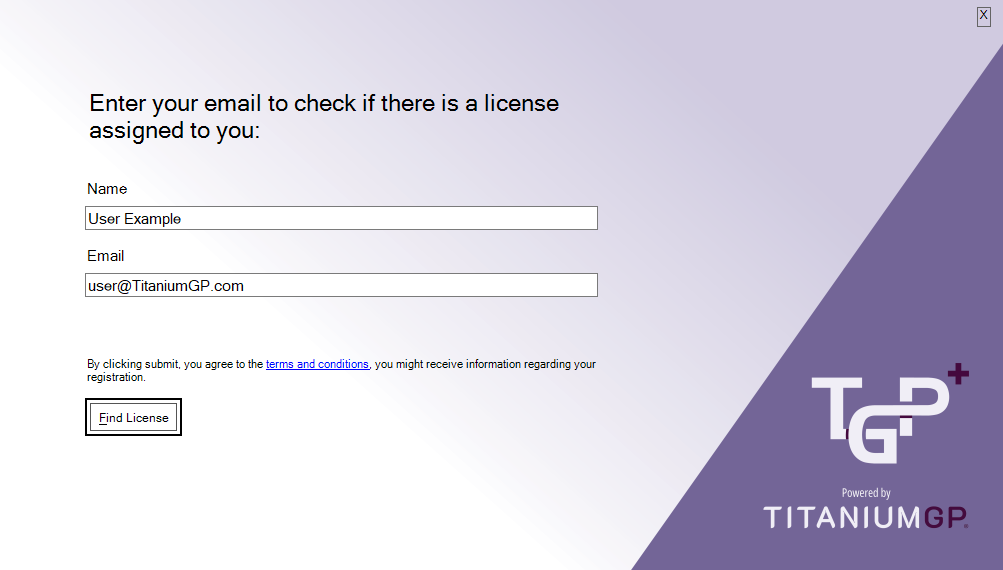 Once there, enter your name and email to search for a license and activate it. Click on "Find Licenses". If your company has subscribed to our Unlimited User Suite, TGP+ will find the license and give you access.
You're ready to start using TGP+!
Keep an eye on our social media for updates on changes coming to TitaniumGP. We hope to see you! Privacy Policy