Working in a company's finance department, you must constantly update GP purchase orders. When things don't go according to plan, sometimes these purchase orders must change. The Promise Date might change if a supplier has a delay. The number of items ordered might also change if the purchase order hasn't been fulfilled yet but the customer needs a bigger order.
The bottom line is that companies must often adapt to changing circumstances and needs. TitaniumGP is a great tool to have on your side when that happens.
With the Excel Purchase Order Entry template, it becomes incredibly easy and quick to update GP purchase orders using TitaniumGP.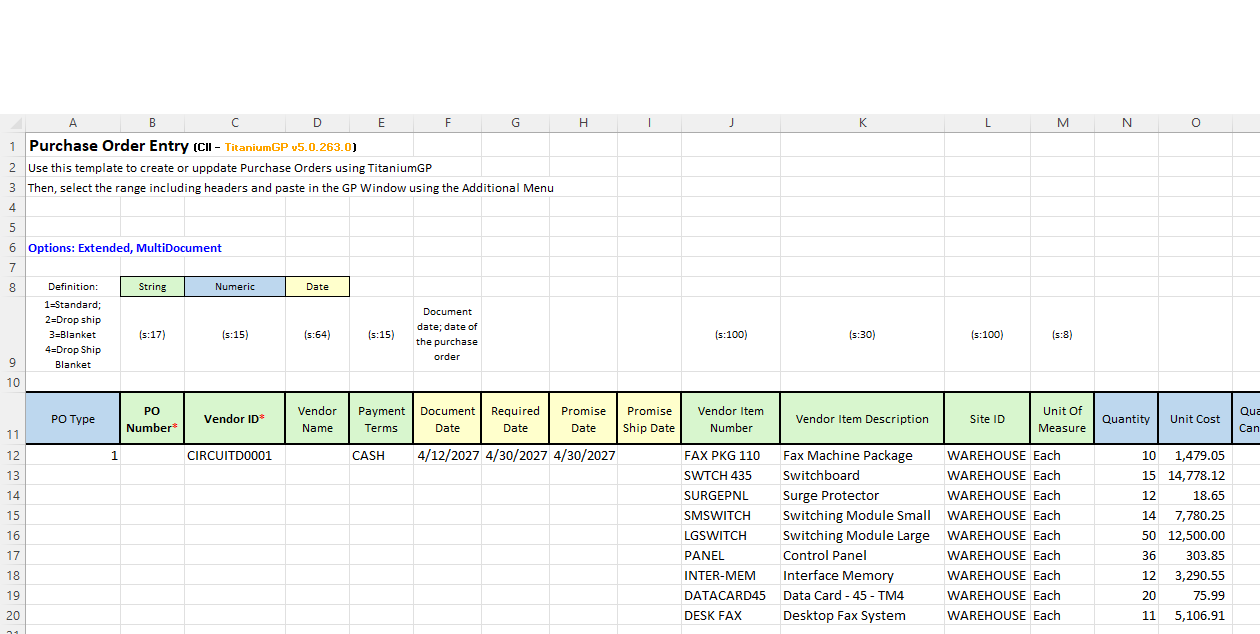 Simply fill in identifying purchase order information, such as the PO Number and Vendor ID, circled below.

Then, only fill in the columns with the information that you want to update or change.
This could be anything from the Promise Date to the Quantity/Quantity Canceled. All of the columns on the Purchase Order Entry template are fields that can be edited in your GP Purchase Orders. Finally, the Action column on the far left side includes a space for you to define how you would like to update GP Purchase Orders. Your options are: UpdateHeader, UpdateLine, VoidDoc, and DeleteDoc.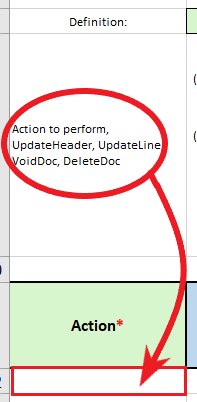 Fill in the action you would like to perform.
Once the Excel sheet is filled in you can start making changes. The amazing thing about TGP Copy/Paste is that it can edit multiple purchase orders at once. Just fill in each row with a change you'd like made. Once you're done, you can select all of the rows and the template headers. Copy them. Once they are copied, open the Purchase Order Entry window in GP. Go to the Additional options and select TGP-Paste.
That's it! Watch TitaniumGP rapidly make those changes for you.